The School of Social Ecology and the School of Social Sciences at the University of California, Irvine are pleased to be home to the Master of Public Policy (MPP) program. Since 2011, our unique program has been training students from diverse backgrounds in a range of social science methods to address pressing policy issues, from crime to immigration to environmental justice to education, among many others. Administered by both the School of Social Sciences and the School of Social Ecology, the program is rigorously interdisciplinary, and draws on the strengths of an abundance of faculty with expertise in public policy across fields ranging from economics, criminology, political science and sociology, to urban planning, psychology, and anthropology.  Capitalizing on UCI faculty's considerable expertise in both qualitative and quantitative analysis, the program provides training in basic and applied research to address a range of timely public policy concerns in the U.S. and abroad.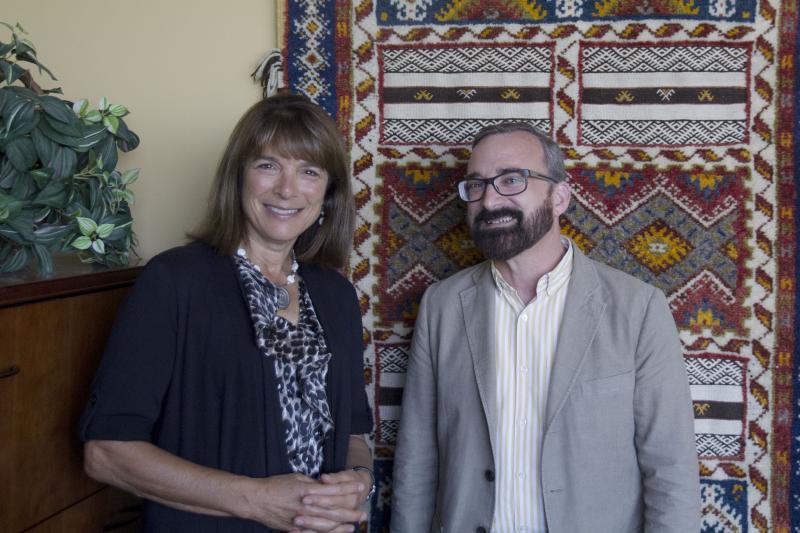 At the heart of the MPP program is a commitment to a creative exchange among research-oriented faculty, public policy decision-makers, strategically located practitioners, and students. The program leverages world-renowned academic excellence to develop and advance policy-relevant applications in southern
California and beyond. By doing so, it represents the best of what the University of California has to offer—superb research endeavors and top-notch educational experiences that make connections to local, regional, state, national, and international communities.   
The UCI MPP educates the next generation of public policy experts and practitioners to meet the unique multifaceted challenges of the 21st century. The MPP program positions graduates to participate in the full range of policy activities, including analyzing, developing, implementing, and advocating for policy solutions.  Under the mentorship of top-notch faculty who are themselves important voices in the local, national and international policy community, graduates of the program acquire basic and applied research skills, the ability to engage effectively in the policy world, and address some of the most pressing problems in our communities. Graduates of this program will become leaders in policy in the public, private, and nonprofit sectors and will make meaningful contributions to the "common good."
We are excited to welcome new students and future leaders to enroll in our program. The Schools of Social Ecology and Social Sciences have a proven track record of harnessing research and experiential education to shape the future and make a positive difference in our own and others' lives. The MPP program furthers this mission by putting public policy center stage in our research, teaching, and service. We could not be more pleased to be home to this program, and look forward to your contributions to our wider community.
 Sincerely,
Nancy Guerra
Dean, School of Social Ecology
Bill Maurer
Dean, School of Social Sciences