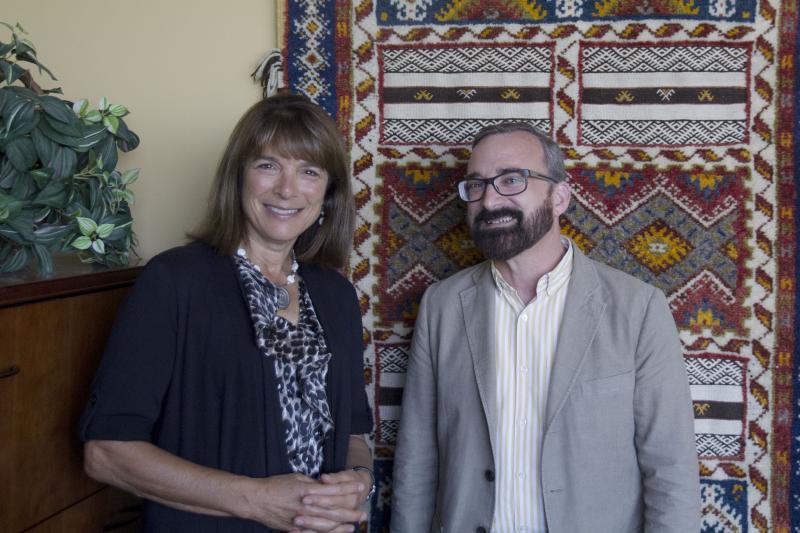 UCI's unique, rigorously interdisciplinary Master of Public Policy (MPP) program trains students from diverse backgrounds in a wide array of social science methods to address society's most pressing policy issues, from crime to immigration, from environmental justice to education, among many others. The MPP program is a collaboration of the the School of Social Ecology and the School of Social Sciences, administered through the Department of Urban Planning and Public Policy at the School of Social Ecology.
At its heart, the MPP program is a commitment to creative exchange among researchers, policymakers, practitioners and students. The program develops and advances policy applications in Southern California and beyond, training the next generation of policy experts and practitioners to meet the multifaceted challenges that will confront society in the decades to come. It represents the best of what the University of California has to offer: superb research and top-notch educational experiences that improve local communities, the state of California, the entire country and the whole world.
Graduates are positioned to excel in the full spectrum of policy activities, from developing to analyzing, advocating and implementing policy solutions. They are mentored by faculty who are important voices in local, national and international policy circles, and they are positioned to become leaders in the public, private and nonprofit sectors who will make meaningful contributions to the common good.
UCI has a proven track record of harnessing research and experiential education to shape the future and make a positive difference in the lives of students and people everywhere. The MPP program advances this mission by putting public policy at the center of the stage in our research, teaching and service.
We welcome new students and future leaders to join the MPP program.
 Sincerely,
Nancy Guerra
Dean, School of Social Ecology
Bill Maurer
Dean, School of Social Sciences